Does a Culture of "Nice" Sabotage Employee Engagement?
---
Gallup research shows that Minnesota has the lowest employee engagement levels of any state in the US. At the same time, according to recent data from CNBC, Minnesota ranks 15th overall in competitiveness for business and third for quality of life, after Hawaii and Vermont (who rank 50th and 32nd for competitiveness, respectively). As a resident of Minnesota, these stats have me wondering why the engagement levels are so low.
I've asked several Minnesota business leaders for their perspectives and have gotten widely different explanations. Here are four of the most common theories I've heard, as well as some of my thoughts on each of them. Whether you live here or not, I'd love to hear your take in the comments below.
1. Because quality of life is so high, people aren't as concerned about their professional lives, and therefore are less engaged at work. But wouldn't having a strong quality of life cause you to be happier and more engaged in every aspect of your life, including work?
2. There are more Fortune 500 companies (19) headquartered in Minnesota per capita than any other US state, which means many highly paid executives live in the state, causing a wider income gap. Though wouldn't having several large companies in the community mean more opportunities for career growth and alignment with skills and interests?
3. Because most Minnesotans were born and raised in the state, those who've relocated here say it's very hard to break into the community. This could limit relationship building and make workplaces feel less engaging. But at least ten other states have lower mobility rates with much higher employee engagement levels.
4. Two-thirds of Minnesotans come from German or Scandinavian heritage—traditionally considered more emotionally reserved cultures—which may limit the emotional connections someone might feel in a workplace. Would a generalization about two-thirds of the community's personality style account for how people feel about work?
Perhaps the culture of personalities does matter. Here's an interesting email I recently received:
As a non-native Minnesotan, I believe the culture of Minnesota "Nice" (appearing friendly on the surface) often adversely impacts engagement. An essential ingredient to being a successful manager is timely employee feedback. The Minnesota culture handcuffs some managers. For example, the controller for another company in our building had a few surprises in his performance review last month. The controller has had the same boss for 10+ years and is slated to become the CFO/COO when his boss retires. I believe the current CFO intended to provide "constructive feedback," but the result was lower engagement and the controller is now testing the employment waters.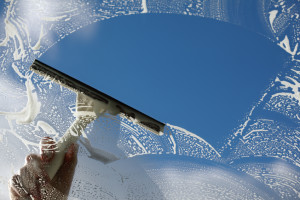 Research on keys to leadership development, particularly in today's state of constant change, shows that one of the most important factors in the success of leaders is working in a culture that is straightforward, clear and helpful.
Perhaps communities are more engaging when they are transparent than when they are nice.
What do you think? Can a culture of "nice" sabotage employee engagement?
Comments
comments