3 Lessons of Inspiration This Week (Part II)
---
Last week I talked about three of the people who have inspired me recently. Every week we can find these moments of inspiration, both large and small, if we're willing to look for them. Who moved you this week? Who made you sit up taller, think more clearly or engage more deeply?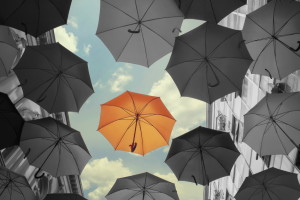 Here are three inspirational lessons people taught me this week:
1. Ask, don't tell. Andy lives in the Amazon jungle and coaches kids in their "gap" year before university on how to survive alone with indigenous tribes. Adventure? Yes, he lives it. Why is he so good? Because he doesn't tell the kids what to do to survive; he only asks them thought-provoking questions. Sometimes it takes an out-of-the-ordinary example to reinforce the lessons I should be applying in my everyday work life.
2. Take a stand. Erica assumed responsibility for planning the annual national sales meeting, which has historically been a party. She agreed to do it on one condition— that the conference become a stretching and learning event. Despite the backlash from some, she isn't backing down. I'm inspired by her commitment and her self-confidence to have the courage of her convictions.
3. Practice boldness. Jon stopped me in a parking lot to tell me what he notices about me and my potential. And then he challenged me to live up to it. In a way, his actions were about helping me have the courage of my convictions, and his directness shook me. I thought about how often we tiptoe around the point—and how much more effectively we can help others by being bold, straightforward and generous with our insights.
Who inspired you this week? How is their example affecting what you do? I'd love to hear your stories so we can learn from each others' experiences, too. Share them below in the comments.
Comments
comments