Want More Value from the Buyer/Supplier Relationship? Banish Zero-Sum Thinking!
---
Knowledge is power, so the saying goes. So when Matt DeKam, Senior Commodity Manager at Ingersoll Rand, told me that transparency has been one of the keys to his most successful supplier relationships, I was intrigued.
After all, suppliers want to maximize profit, and buyers want to minimize cost. Can they really both meet their diametrically opposed goals by revealing more?
First, it helps to clarify what we mean by transparency. A Harvard Business Review article explains it this way:
"Committing to transparency shouldn't be confused with sharing confidential information. Rather, it means providing some insight into your thinking and considerations so that those around you can feel involved and empowered."
Matt calls his approach a philosophy of "strategic transparency," which leads to collaboration, which in turn leads to innovation.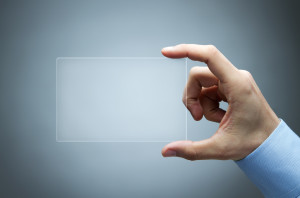 No matter which side of the equation we're on, we all want more innovative solutions, so I was eager to learn how he applies this philosophy in practice. Here are five tips he shared from his experiences.
1. Put yourself in their shoes. Matt tours the supplier's factories, interviews their engineers, calls their suppliers and considers the financial models of their business. What do they want? he asks himself, and he often realizes it's not just money.
"For example," he says, "the timing or scope of the deal may help fill an underutilized factory. If I know this, I can help their salesperson challenge their finance team to think differently about the fixed and variable overhead burden they assign our product."
2. Set the stage with mutual disclosure. When both sides are clear on the topics and positions to be discussed, everyone is more comfortable because they have a full understanding of the entire deal. Matt says this means you don't have to worry about surprises leading to a protracted back-and-forth, and everyone stays focused on solving a mutual problem.
3. Expand your horizons. Part of transparency is discussing all of each organization's needs and capabilities. Matt encourages suppliers to work with him to think of ways they might be able to broaden their relationship for mutual benefit. While it's not always possible, even if they don't come up with other ways to work together, the process fosters a spirit of collaborative thinking.
4. Attack the space between. Who are you forgetting in the equation? Often it's those who fill the space between. Matt shared an example where both he and the supplier were frustrated with expensive product redesigns that weren't delivering the savings he needed:
"The breakthrough came when we looked at the space between our organizations: packaging and freight. We realized we were shipping 53' trailers only 40' full. With one phone call, we switched to 53' containers and ended up saving millions of dollars a year. I learned that attacking the space between the businesses is a collaborative way to win."
5. Keep it human to human. Finally, don't forget we're all human beings who want and deserve the same level of respect and dignity. Matt frequently picks up suppliers at the airport, brings them water during meetings and shows genuine interest in their personal life.
Stop thinking of the buyer/supplier relationship as a zero sum game! It's time to open up so we can all do better. What's one way you could be more strategically transparent with an external organization this month?
Comments
comments