How Hard Stories Build Courage and Connection
---
"He's gone."
Even now, more than seven years removed from the day, Cory Wessman can still picture the doctor's grim face as he shared the news that Cory's son Micah had died.
Each of us has a story, narratives that shape who we are as human beings. Sometimes, our most difficult stories to tell are the ones that create the deepest connections with others, both in our personal and our professional lives.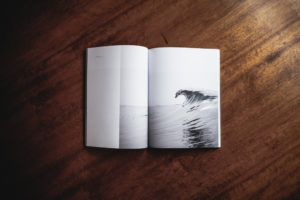 What's your story?
According to Pixar, the most compelling and engaging stories center around a predictable format: Once upon a time there was__. Every day, __. Then one day __. Because of that, __. Because of that, __. Until finally.….
It's a familiar format because one day, something can change and nothing will ever be the same again. On July 27, 2009, one day happened to a successful attorney named Cory Wessman. His because of that insights about vulnerability highlight a path that anyone can follow to find greater courage and connection.
Because of his son's death, Cory's life took an unexpected path through heartbreaking grief, changed relationships and new realities. He realized that he could maintain his successful, composed attorney persona, protecting himself and others from the pain—or he could get real.
As an attorney specializing in the legal and tax issues related to death and dying, interacting with grieving family members is part of the job. But how should he tell his own story? What would be appropriate? When should he do it? How should he explain it? Even more to the point, why burden people with it at all?
We can all take a page from what Cory learned about sharing his own story. Because we all have our One days and Because of that stories. By sharing them, we become braver. We break down barriers and begin to forge stronger connections with those around us.
Cory shared with me these lessons from his experiences telling his story:
Telling your story requires and builds inner confidence. When you share something deeply personal, you take a risk. You risk that the story will not be received in the manner that you think it ought to be received. Will the listener be receptive and respectful? Will the listener attempt to downplay the significance of your loss? Will the listener compare his or her pain to "one up" your story? Cory says:
We are vulnerable because we show others what it is that we most care about, and how we have lost a part of who we are—our dreams, our family, our ideal life. If you chose to be vulnerable, you at least need to consider how you will address a disappointing reaction from your listener. Otherwise, if you are not ready for that disappointment, or if you are not adequately centered in your sense of significance, a poor reaction from your listener could be potentially devastating.
Knowing your audience gives you insight about when and what to disclose. Here's what Cory has observed:
In my professional settings, I try to determine as quickly as I can how the new client or professional contact views our relationship. After some time, I can assess whether he or she has engaged with me on merely a "transactional" basis or on a "relational" basis. We can only go "deep" with them if they are ready to go deep with us. Perhaps your listener may ultimately move from a transactional to a relational listener, but until then, you need not share your story.
Revealing your story gives others permission to be real. Cory explains:
In those instances when I have shared my story, clients and colleagues have tended to share their own stories of pain. The act of sharing demonstrates what all of us need—an open acknowledgement that we can't control all of our circumstances and that we don't have all the answers.
Through this vulnerability, clients feel comfortable sharing their concerns about their children, their finances and their financial legacy. Without this vulnerability, the veneer of professionalism often precludes clients from sharing what is really troubling them. By sharing your story, you give the client or colleague permission to share more of their true selves versus how they think they should speak.   
Why share your tough stories? Because they build courage and connection.
What's your story?
Comments
comments