Let Me See You Roar: Highlights from WCLS 2014
---
"Leadership is an intense journey into yourself." – Bill Hybels
The scene: An auditorium filled with thousands of leaders from around the world, gathered for the 2014 Willow Creek Leadership Summit.
We watch as a group of kids with disabilities presents an honest, sometimes heartbreaking video that begins with each answering the question, "What's hard about being me?"
As the video ends, the kids move toward the backstage of the conference. Then all at once, they leap out and begin dancing a joyful performance to Katy Perry's "Roar."
The last moment is still etched in my memory: They are standing frozen on stage with arms outstretched, hands like claws, in a defiant yell to the world: "I have value and depth, whether you see it or not!"
The conference and this performance reminded me that leadership is deeply spiritual because leadership has a profound impact on our spirits.
Here's what I took away from this experience, ideas that can help us affect the spirits of those we lead as well:
1. Leaders shouldn't be satisfied until 100% of their people are fired up. If people on my team aren't engaged, I often figure, it's really their issue not mine. But I'm reminded that we are called to a grander vision than this. Leaders (perhaps not managers) are in the business of firing up people to do good work. Period.
2. Truth is the kindest form of management. As Joseph Grenny said, you can measure the health of an organization by the number of topics people don't feel comfortable discussing. This is hard for me because I succumb to the fallacy that you have to choose between truth and rapport. Truth builds trust, and I intend to work on fostering environments that allow the telling of it.
3. Let people figure it out. When he was 11 years old, Bill Hybels, the conference leader, told his parents he wanted to become a skier. So his Dad put him on a bus to Aspen with no planned accommodations and no one to meet him. His Dad's advice on what to do when he got there? "Figure it out." Ok, this might not be advisable parenting strategy, but how much more emotionally and mentally developed would we be if our leaders would just let go and let us "figure it out"?
4. We need thinking and quiet time. Susan Cain makes a compelling case for resisting our society's bias toward group work and constant noise. She advocates for an eastern-style approach that values quiet, thinking and solitude. While some of my personal insights come from group work, they often come when I'm on a long run or lying in bed. I need to remember this next time I lead a brainstorm and expect breakthroughs.
5. Legacy leaders create sustainable success. Bill Hybels compared "ladder-climber" leaders, whose goals are self-preservation, self-promotion and self-fulfillment, with "legacy leaders," who focus on what's good for the mission and will sacrifice their needs for others'. While impatient boards are partially to blame for the short average tenure (about four years) of Fortune 500 CEOs today, much of it is because of this ladder-climbing leadership culture.
I don't' know about you, but I want to be a legacy leader. That means even as I'm uber-focused on our vision right now as our fiscal year comes to a close, I need to be sure to follow up on personal confidences, to stop checking messages while people are trying to talk to me, and to stop thinking strategy is more important than the newborn baby in my lap.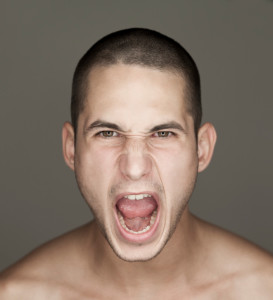 How will you roar louder in the coming weeks?
Comments
comments