A Checklist for Empowering Mid-Level Leaders to Engage Employees
---
More and more organizations are acknowledging that they have underestimated the value of middle managers.
Research suggests that mid-level leaders might be the greatest determinant of the success of your organization. While top management sets the overall direction for an organization, according to Wharton management professor Ethan Mollick, middle managers play the most significant role "in deciding which individual projects are selected and how they are run."
I recently finished a project coaching mid-level leaders (managers and directors) at a local technology company. It was pretty clear that they are in their roles because they are excellent at getting work in and out the door. But the dark side of being a go-to person for workflow is that they have limited capacity for the human side of their work. Concepts like trust, culture, values, empowerment and inspiration get leftover consideration after the work is done and problems are resolved.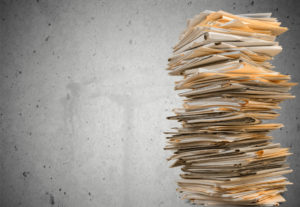 This group of leaders spoke to me with passion, frustration and drive about the struggle between managing work and leading people. They operate in an environment that rewards them for doing work much more than for developing people. So they underinvest (whether they want to or not) time and energy in key employee milestones.
Here's the rub: Employees solidify their engagement with an organization during these key milestones. The pivotal points for employees come when they are recruited, interviewed, onboarded, aligned to goals, evaluated, coached, recognized and promoted (or not).
Leading from the Center of the Employee Engagement Ecosystem
Research from Dale Carnegie shows that organizations with high levels of employee engagement outperform their peers by a staggering 202%! The number one factor driving that employee engagement? The quality of the employee-manager relationship and interactions throughout the employment journey.
In other words, mid-level leaders are at the center of the ecosystem of employee engagement. They're in a tough position. They're trying hard every day to get stuff done with and through other people. The degree to which they connect with people through key human resource processes has a significant impact.
To empower and equip mid-level leaders to engage the best people, organizations need to think in terms of the key milestones in the employment journey. The questions below can be used to create a culture and expectation around this essential point: talent strategy matters. These checklist areas below will also create greater capacity for mid-level leaders to focus on talent.
Does your organization help mid-level leaders…
Continually adjust their hiring criteria to reflect what's being learned about the makeup of current top performers?
Ask interview questions that correlate to the specific behaviors expected for that role?
Onboard new hires in a way that makes them want to stay with the organization for the long term?
Measure the success of the hiring process?
Cascade goals from the top two levels (executives and their direct reports) of your organization down through all levels of the organization?
Ensure that employee progress toward goals is transparent across your organization?
Provide specific employee feedback on performance at least quarterly?
Connect performance reviews to organizational goals, organizational values and the specific behaviors that are expected?
Incorporate input from a diverse set of stakeholders into each performance review?
Link employee learning and development to organizational outcomes?
Link employee learning and development to the behaviors that are required to succeed in their specific role as well as what it would take to move to a new role in the future?
Consistently identify and develop top performers for future roles in the organization?
Systematically analyze which employees should be considered for key future leadership roles?
Regularly measure employee engagement and take specific action based on the employee engagement feedback?
Understand that engaging and developing top talent is central to the responsibility of all leaders?
How would you and your organization answer these questions? Could you better support the important role of mid-level leaders?
Comments
comments