Defusing the Culture of Crisis
---
What if you knew as much about immigration reform as you do about your job? What if you were as comfortable discussing the trade-offs of imposing economic sanctions on other countries as you were discussing your favorite sport? What if you had as much of a well-informed point of view about poverty alleviation as you do about where to take vacations?
Most of us have limited understanding of important issues, simply because we lack the time, interest or mental energy to delve into them and engage in thoughtful discussion. So we default to reciting talking points we hear on our favorite self-affirming talk shows, moving from one crisis to the next and isolating ourselves from opinions that run counter to our own.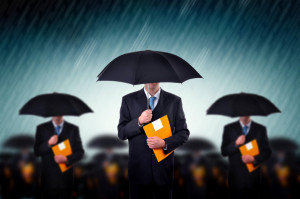 Part of our reluctance to engage at a deeper level is probably because of the way debates on issues and disagreements in opinion have turned into often shrill, one-way exchanges. We're not actually listening to the other person's argument; we're just waiting for them to stop talking so we can present our own case.
But there are a few havens of thoughtful discussion out there. Here are two I've seen recently that are good models for a different approach:
1. No Labels is a Washington D.C.-based organization comprised of current and former U.S. politicians who are working to increase bi-partisan, thoughtful discourse on important issues. I love this part of their vision statement: The new politics of problem-solving is embraced by a growing number of leaders at the local, state and federal level.
2. The PBS Newshour features a weekly discussion between two politically opposite-leaning pundits, typically Mark Shields and David Brooks. But this isn't the typical shoutfest. As they consider some of the most pressing domestic and foreign policy issues, they frequently challenge, agree, re-consider and listen—and they do it all with a wink of humor and personality. Even more remarkable, they manage to cover several issues with depth and insight in less than ten minutes!
Whether in the broader public forum, in our communities or in our businesses, leaders at all levels have a responsibility to pursue this type of dialogue and understanding, to bring people together rather than push them apart. Because a funny thing happens when you really listen and get to know more about the "other side's" point of view: You start to realize no issue is as cut-and-dried as the superficial arguments try to pretend they are. And more shockingly, you might even realize your perspectives aren't so far apart after all.
Our constant culture of crisis is equal parts the reality of the world around us and our own response to events. In many organizations, the culture seems to survive on a non-stop diet of "putting out fires." But are all those fires really inevitable?
Greater awareness, pragmatism, thoughtful discussion and active listening will not only reduce that culture of crisis; they will bring humanity back into our most important issues. We can make excuses that we lack time, interest or energy. Or we can choose to engage.
What could you do, whether in your work environment or in other situations, to participate in more robust and respectful discussion of important issues to become more aware and engaged?
Comments
comments