3 Lessons of Inspiration This Week (Part I)
---
Who moved you this week? Who made you sit up taller, think more clearly or engage more deeply?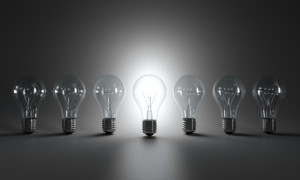 Here are three lessons of inspiration I learned this week.
1. Being flawed is being human. In telling me about his journey of accepting being flawed and broken, Dave talked about his desire to be perfect and his addiction to numbing the pain of not being perfect. Our conversation reminded me that the pursuit of perfection is not only an unattainable goal, it can become an obstacle to moving forward at all.
2. Simple acts can make all the difference. After paying me for our Craigslist transaction, Carol later sent me another five dollars on PayPal to compensate me for my extra time and expense shipping her package. It was a simple act of unnecessary decency, but the impact was so much greater than that. And it inspired me to think about all the ways I can take an extra step to engage and build stronger client, colleague and personal relationships.
3. You're tougher than you think. At 39 weeks pregnant, my wife Kari was going to meetings, hosting family members and parenting with focus. She did it all with grace and joy despite carrying a bowling ball around on her waist, getting fitful sleep and wearing compression socks to manage her circulation. This is not the kind of list you sign up for, but Kari shows me every day the power of inner strength, sacrificing with toughness and living up to the challenges that lay out before you, no matter what your circumstances are. (Our baby girl, who has an incredible model in her mom, arrived this past Sunday.)
Reflect on your week. Who were your inspirations? What can you learn from them that will allow you to sit up taller, think more clearly and engage more deeply?
Next week, I will post three more personal inspirations and would love to hear one of yours!
Comments
comments